Niah Caves National Park (Day Trip)
SIA SITOK SARAWAK 4.0
(For Sarawakians / PR / Non-Sarawakians with work permit only)
Pay only 50% of Actual Total Tour Costs.
Sarawak Gvt will cover the balance 50%.
Booking date: 1 Sept - 31 Oct 2022
Travel Date: 1 Sept - 15 Dec 2022
The drive to Niah National Park will take you about 90 minutes. Upon arrival register at the park HQ. Hence by boat across Niah river to the museum follow by an hour plank walk to the caves entrance. This entrance was call The Great Caves. The Niah National Park, Sarawak is the site of the Niah Caves, one of the largest limestone caves in the world. The Park covers 3,102 hectares (7,756 acres) of forest and limestone. The peak of Gunung Subis, which is 394 meters high (1,294 ft), dominates the landscape. One may explore the vastness of the Great Cave, where archaeologists have discovered evidence of man's existence in Borneo dating as far back as 40,000 years ago. On display are the skull of a young Homo Sapien, some tools made out of stone, bone and iron, and cave drawings. Anthropologists established that the Niahian lived in the Caves from 40000 BC right up to 1400 AD. As more than half the park is covered with limestone, limestone vegetation is the most common variety of plant life. The families of Balsaminaceae and Begoniaceae are commonly seen at the entrance of the Traders' and West Mouth Caves. Peat swamp and mixed dipterocarp can also be found in the Niah. En route to park canteen for lunch. Return to Miri hotel or airport.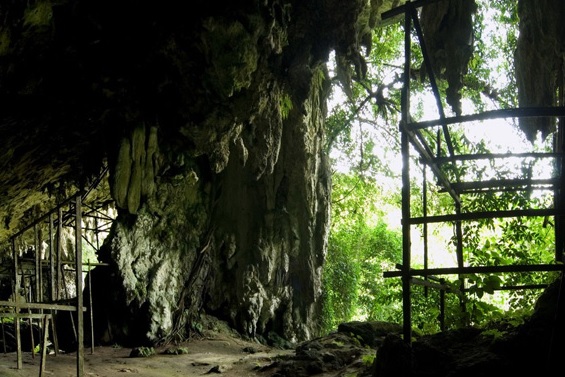 exclusively for sarawak residents
* min 2 adults per booking
HP: 017-856 3033
Email: info@borneotropicaladventures.com